Technology Team Gets an "A" for
Simplifying School Safety Reports
ARC Facilities tech team elevates user experience
The safety of our schools is a subject the technology team at ARC Facilities has mastered from a deep inside-the-facility perspective.
The latest development: empowering facility teams to create, access, update and share building safety checklists, inspection forms, templates, photos and status updates with subcontractors from their mobile devices.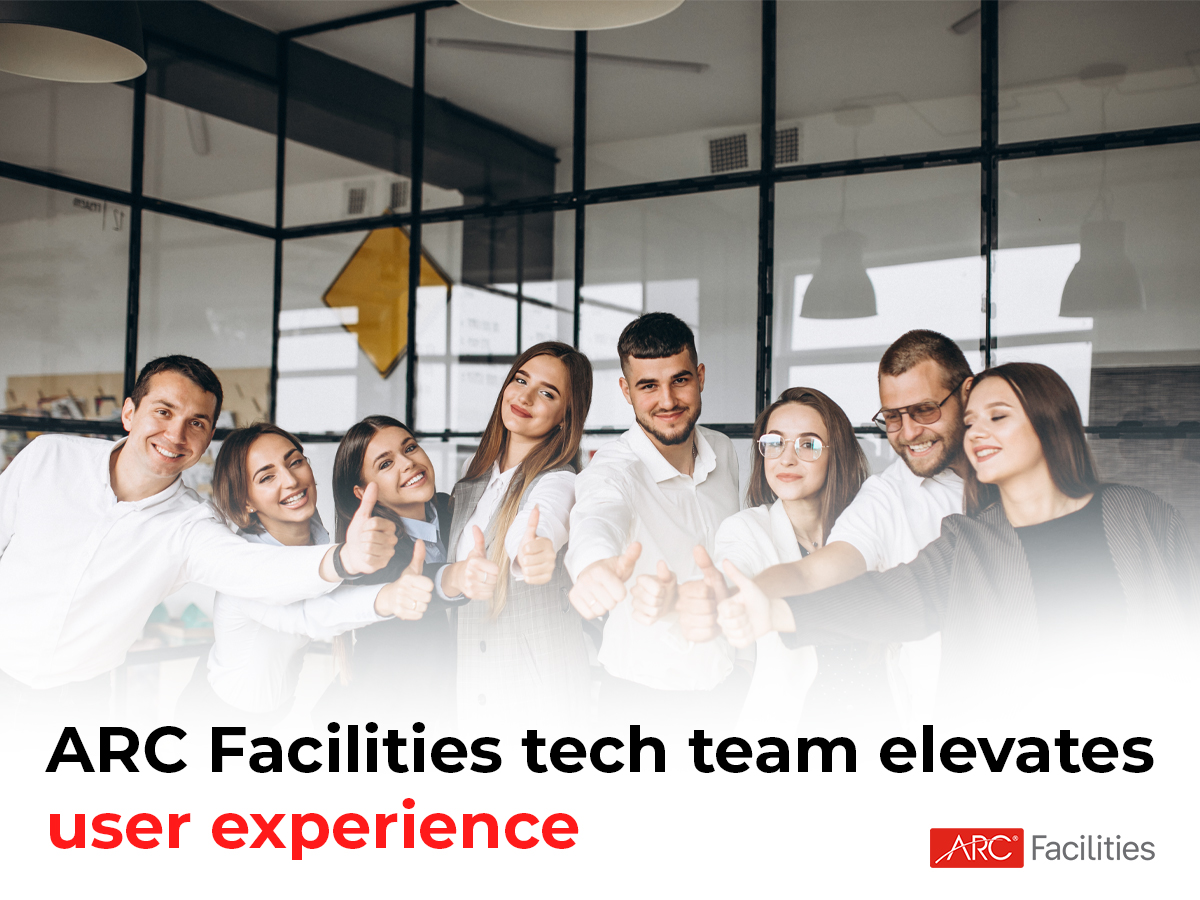 School building safety inspections are tough and thorough. In one year, more than 100 schools failed inspection in a major US city. Inspections examine everything from general cleaning measures and pest control to food and garbage storage. Critical needs for school facilities include roofing, masonry, and mechanical systems. Also important are water infiltration and heating/cooling systems.
Best practices for school inspections vary depending on the type of school, age of the facility, and size of student and faculty populations. It is advisable to pay special attention to general housekeeping and facility activities which take place both during school hours and for non-school related activities, like sports.
Entrance areas, foyers, doors, sidewalks, parking lots and porticos should be well maintained to reduce the risk of trips, slips, and falls, according to Markel Insurance, who also recommend that attention be paid to lighting, floor surfaces, door mats, doors, windows, benches, and entrance areas.
Good inspection habits serve multiple purposes at schools. The protection of students, faculty and staff from injuries is important. Inspections also reduce the risk of fires and other types of losses that can result in business interruption, damaged reputation, and declining student enrollment, according to Markel.
Inspections occur every 2-3 years in some school districts, so school facility managers always need to be prepared. Having maintenance records, forms, templates and safety checklists easily accessible decreases the stress, fear and uncertainty of the inspection experience for facility managers and helps foster teamwork, information sharing and confirmation that tasks are completed on schedule.
"If we can succeed in making technology as easy and user friendly as possible, then we can help facility managers focus on improving safety at their schools," said ARC Facilities, CTO, Rahul Roy. ARC Facilities is working with schools and universities throughout the US to help digitize and organize the massive quantities of building and equipment documentation that accumulate and slow down facility teams who are constantly on the go.
Getting "schooled" on the impact of technology and facility information is a subject worth studying about from a real-world perspective. The Lodi school district, for example, transformed decades of documents into digital resources. Learn more about their success here.
Take Control of Facility Operations with Instant Access to Building Information
Request Demo