Technology, Innovation, and Adventure:
A Profile of Nancy Novak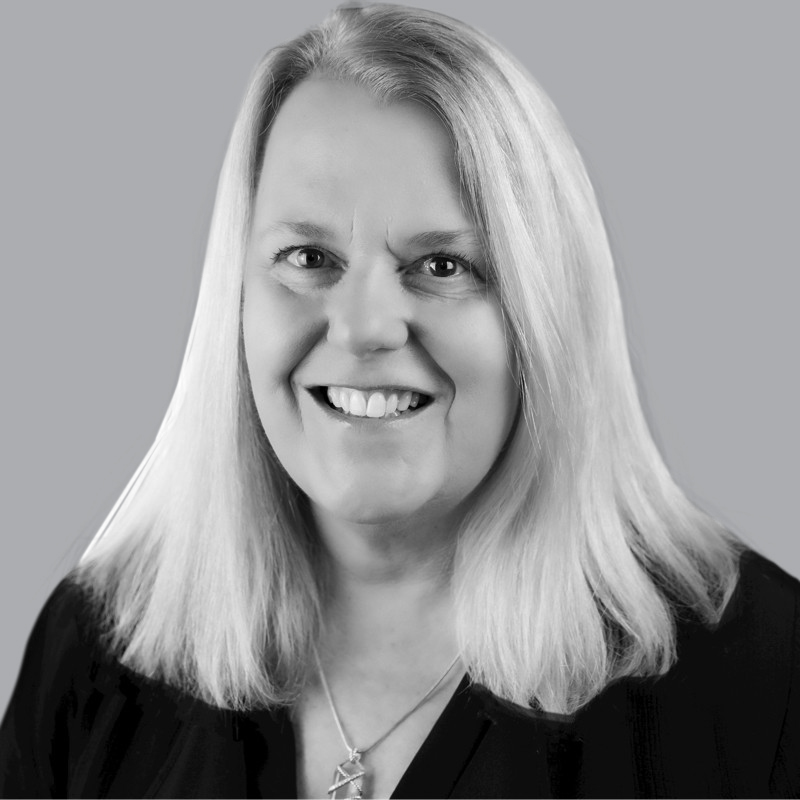 Nancy Novak
Chief Innovation Officer
Compass Datacenters

Nancy Novak is the Chief Innovation Officer for Compass Datacenters. She recently shared her observations, opinions, and predictions about facility management, technology, education, and retirement, based on 20+ years of construction industry experience. The CEO of the company she spent 20 years with was a mentor of hers who told her not to let the facts get in the way of the message. She's never forgotten that. Her dad was a huge influence and told her never to settle, keep reaching for the stars. "I have had many mentors throughout my career, and I strive to live up to their advice and expectations," she said.
Skyfall, Thunderball, and Moonraker are the names of the James Bond-inspired, 200+ acre data centers Nancy Novak has helped build worldwide as Chief Innovation Officer for Compass Datacenters. Novak's not-so-secret mission is to weigh in on a lot of the people processes and innovations needed to design, build, and maintain these technology-packed facilities.
One of Compass' business challenges is understanding the markets where their clients need to be, studying those markets to see how they can help by locating the right geography, with the right footprint, with the right latency and the right power, and all the things that are complicated when it comes to being able to deliver an enormous, complex data center. Novak is often on-site during the jobs to help her team continuously improve and streamline processes.
"We're constantly working on adapting quickly and customizing these facilities to meet our client's needs without breaking our design. That's kind of where I have the deepest knowledge," said Novak.
Renovations are a key part of the challenge of building a data center. Once a data center has been leased to a client, there are times when Compass' clients might say, 'hey, we need to add some additional cooling.'
"We can adapt our design to add that feature if they've got certain density on the rack so they want to swap out and have a different type of cooling system, or it could be like we want to add a data hall, and our prototypes are designed just for that," she explained.
Novak's journey reads like 007's itinerary with global travels and leadership positions in the construction industry, which she "tried" to retire from, but came back ultimately because she liked Compass Datacenter's business model and its commitment to inclusion for women and minorities.
"We're trying to figure out how to take down the barriers that are our human biases, not done with ill intent, but just literally ingrained in us because we're human," she said. "Where men are typically offered opportunities and promotions based on their potential, women have to often check the box three times and have all the credentials squared away before they have even put themselves up for promotion. As people, we gravitate towards those that we're the most comfortable with. It's a conundrum that is good to think about and good to talk about and try to figure out how to have organic conversations and just to get to know each other both personally and professionally. But it has to be intentional."
Novak is active in several groups, including the advisory committee for iMasons and she serves as co-Chair of IM Women. She's also involved in Above Glass Ceilings, which focuses on topics like potential versus credential and biases. It's one that she loves because it is outside of the building industry, but the women who attend know a lot about buildings and technology and offer tremendous insight. Novak is also a member of Commercial Real Estate Women (CREW). Novak serves as Vice-Chair of the Board of Directors on the BIM Council for the National Institute of Building Sciences. Boating and being outdoors are two recreational activities Nancy enjoys.
Trying to make the buildings and facilities industry more attractive is an immediate goal because retirements are leaving major gaps in experience.
"My husband is a master electrician, and the average age of electricians is closing now on 50. There's not a huge group on the bench waiting to take their place because the blue-collar world has been diminished over time for a variety of reasons. And I would love to make the industry better so that more people are engaged. We must change the way we do things to make that happen," she said.
Novak believes strongly that the construction and facilities industries touch every aspect of our lives, including job creation, taxes, and building community. From a learning perspective, there's also the excitement of diving into new institutions, like hospitals, airports, and museums.
"Every time you build for someone, you learn about that business, the types of professionals who use those facilities every day, and their needs and challenges. It's fascinating and fun. You're never bored."
As for the future, Novak sees positive changes in the works, but there are still details that need to be ironed out, like providing safety vests designed for women's bodies and how women move.
"If we're going to tap into the potential of the next generation, we need to tout all the cool technology our industries offer and we need more women in the upper-ranks, so we have different decision-makers," said Novak.
Want to learn more about inspiring female leaders in facilities management like Nancy? We invite you to follow us on Linkedin and follow our Women in Facilities series.
Take Control of Facility Operations with Instant Access to Building Information
Request Demo