Profile of Linda Foggie
Building a Foundation to Drive Positive Influence with The Largest Number of People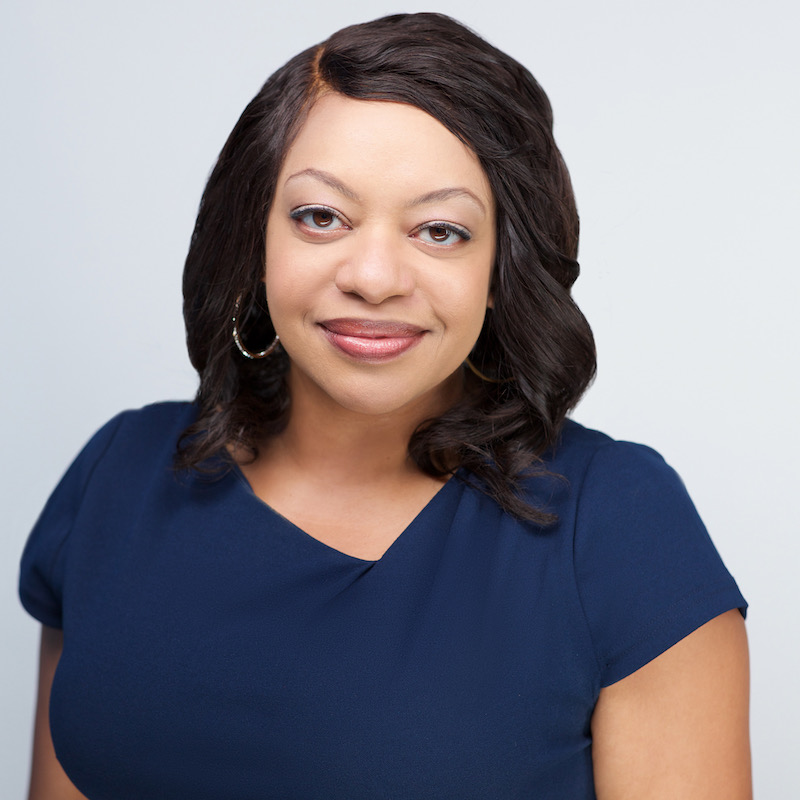 Linda Foggie
Managing Director, Global Head of Real Estate Operations
Citi Realty Services
As the managing director and global head of real estate operations of Citibank's occupied real estate arm, Citi Realty Service, Linda Foggie oversees design and construction, facilities management, critical facilities, data centers, workplace and sustainability and is responsible for managing a global property portfolio consisting of some 45 million square feet. Her goal? To deliver a world class experience for her facility and data center clients. She loves her work.
Her journey began with her dad who owned rental properties in Virginia and had a construction and property management firm. "Dad was hoping that me and my brothers would join him in the family business, but he said I was too smart to forgo college and encouraged me to pursue a career in architecture," laughed Linda.
Architecture led to real estate. Along the way, there have been monumental triumphs like getting in on the ground floor of a brand new 100 story skyscraper in New York City's West Side, 30 Hudson Yards, the sixth tallest building in the city, which she helped purchase, design, and build while a part of the team at Wells Fargo.
"30 Hudson Yards was a very visible project, a high-risk, high-reward project that required tapping into my persuasion and communication skills. Fortunately, I was selected for this role based on these traits and qualities, not a piece of paper. I had the opportunity to be my authentic self and demonstrate the ability to think around problems to get to solutions," said Linda.
While big buildings are massive, exciting, groundbreaking and can change a city in dramatic ways, Foggie is most proud of the work she's done over the years to help people, including minorities and small business owners.
Example? Creating a supplier diversity program during the 30 Hudson Yards project, which expanded from 21% to 51% under Foggie's leadership. She's relied on grit and resilience as she's often been the only minority and/or woman on teams throughout her career.
"We're changing the trajectory of careers, helping all variety of skilled trades, and getting more work into the pockets of small business. Throughout my career, I've always wanted to drive positive influence with the largest number of people," she said.
Buildings and people are closely linked, in Foggie's view, so she's actively involved in professional development, public speaking, building networks with other women in the real estate industry through groups like CREW and focusing on the industry's diversity and inclusion goals.
"I'd like to see more diversity among facility management suppliers so smaller businesses are considered when vendor decisions are made. When there's more diversity, financial performance improves, too," said Linda who is new to her current position, but has been involved in the building, real estate, and architecture industries since 1998 and is a licensed architect. "But the industry as a whole has great potential and is moving in the right direction with respect to diversity and inclusion."
Speaking of people, Linda sees the positive side of the great resignation trend when a whole new generation enters the workforce, bringing new energy, technology innovations and a reinvigoration for those considering retirement or career changes. She's in favor of using playbooks to systemize institutional knowledge, protect the integrity of facility management and mitigate risk.
While building occupiers encompass many industries, all have several key needs in common, including a desire for healthy buildings, using energy more efficiently and extending the life and value of their buildings. She supports sustainability laws and practices which are gaining acceptance in many parts of the country. Local law 97, in New York, addresses the needs of building owners and operators who are now required to replace aging equipment with more efficient equipment over the next 8-10 years. She's in favor of green leases which are intended to reduce carbon footprints as mutually beneficial for both tenants and landlords.
Technology is an important tool to achieve her goals, especially when supporting her portfolio's data centers, so Foggie has a great deal of interest in building automation, using touchless technology when appropriate and utilizing apps whenever possible to maximize the power and portability of mobile devices.
While Foggie is often on the road for work, she values "quality time" with her husband and two teenaged sons, who fortunately are adventurous eaters. "I love to make homemade soups and lasagna and my family is open to trying new things. Food and travel bring us together," she said.
For women seeking careers in the built space, Foggie offered these words of advice.
"Don't be afraid to support, pull up and create opportunities for other women. Make the pie bigger and be free with your time and knowledge," she said. "Surround yourself with all different types of mentors and strive for diversity of thought, gender and race. Don't be afraid to bond with mentors who are not like you."
"Women need to remember to make time for themselves," she offered. "We're always caring for others, so we sometimes forget about ourselves."
Want to learn about more inspiring Female Leaders in Facilities Management? We invite you to Follow us on Linkedin and follow our Women in Facilities Series.
Take Control of Facility Operations with Instant Access to Building Information
Request Demo