Profile of Kayla Gottschalk
Experience Gatherer, Entrepreneur, Visionary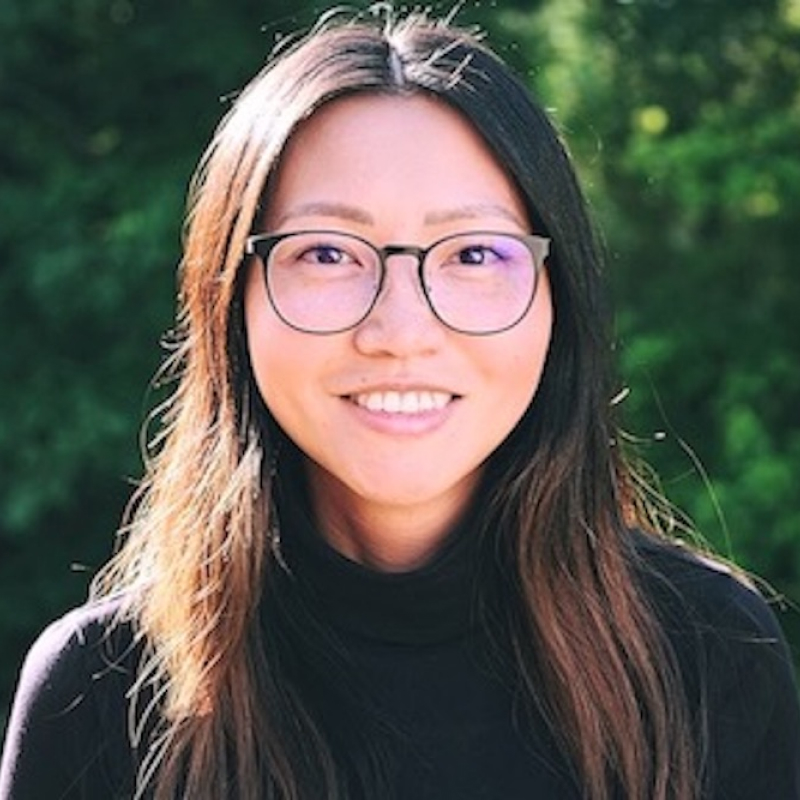 Kayla Gottschalk
Co-Founder
Collective Inc.
Kayla Gottschalk has built a solid foundation for a fantastic career in facilities management, starting with four years of drafting classes in high school, getting a BA in facility management from Ferris State University, and exploring inspiring spaces during stints with Haworth and Steelcase, manufacturers of furniture for offices, hospitals, and classrooms. Kayla is optimistic about the facility management industry.
She started her career boots on the ground with an outsourcing company, doing operations and maintenance to service K-8 charter schools.
"It's been interesting to see how the built environment impacts users' needs, how furniture makes an impact in the space and everything in between including HVAC, lighting, and greenery," she said.
She's also a driven and highly motivated entrepreneur who has launched a facilities management resource called Collective, a partnership with Omar Ramirez, formed to provide workplace professionals with information, community, and solutions. There was a period when Kayla was working full-time as a Director of Facilities and doing some consulting on the side. Now she's fully focused on Collective.
She's pursued a career in facility management because the industry offers so many opportunities, including building design, operations, business, and strategy.
"The facility management career is very versatile. You could be a space planner in one position. You could be a project manager. You could oversee maintenance," said Kayla.
Engaging the employee and offering a better workplace experience are two key themes in conversations with Kayla and articles she's written. She also talks about the role of technology integration in facility management as an enabling tool – to work remotely, to fill onboarding gaps, and to leverage the power of automation for certain types of tasks.
"Why couldn't someone respond to work order requests on a laptop at the beach," she said.
Through research, Kayla has discovered that the community of facilities and workplace, corporate real estate and HR has evolved, especially after COVID because the traditional facility manager role means something different to someone just entering the workplace now versus a tenured person.
"While some still see the facility manager role as really a building engineer role, organizations are also creating employee experience roles which combine facilities management with elements of human resources, career nurturing and education," she said. These new types of roles are popping up in startup companies.
Employee retention is another major theme and pain point for organizations. "Employees are a company's biggest asset and personal needs are changing," said Kayla. "We believe millennials and Gen Z would take pay cuts to have a better flexible work environment. We need to do a better job managing employee experiences."
Safety and security are also huge priorities for employees, not just physical safety, but psychological safety in the workplace. "That's always one of the biggest things that facility managers have to be responsible for."
Kayla finds inspiration from many avenues, including books and podcasts. Her favorite books include The Lean Startup by Eric Ries, Traction by Gino Wickman and How Creativity Rules the World by Maria Gabriela Brito.
For podcasts, there's one called True Understanding which goes into different workplace transformations with different industry leaders. There's another podcast called Imagine a Place which is hosted by Doug Shapiro. Imagine a Place explores the powerful role that place plays in our lives by gathering and sharing authentic voices, insightful perspectives, and stories of places designed to inspire, support, and connect people.
She's also an IFMA member and she's active in CoreNet Global.
Kayla is a believer in experiential learning. "What would be super nice would be going on a remote event excursion where instead of going to the same city you've been in, explore a different city, gain exposure to a different culture with different building types and environments," she said.
In her personal life, Kayla has lived and worked in both Michigan and Georgia. She and her husband are into recreational sports like pickleball, basketball, soccer, and golf. They enjoy "testing" new restaurants, too, and hanging out with their dogs.
For women interested in careers in facility management, Kayla believes the possibilities are endless.
"I started out doing Operations and Maintenance for schools. And then the next year, I was working on the NeoCon project, working with a world-renowned designer, Patricia Urquiola, out of Italy," she said.
"You could be talking about strategy with your C-suite team. There are many different possibilities as to where you can take your career based on what you want to do," she added.
Take Control of Facility Operations with Instant Access to Building Information
Request Demo