A Profile of Abby Lipperman
Mastering Mechanical, Electrical, Alternative Power and Project Management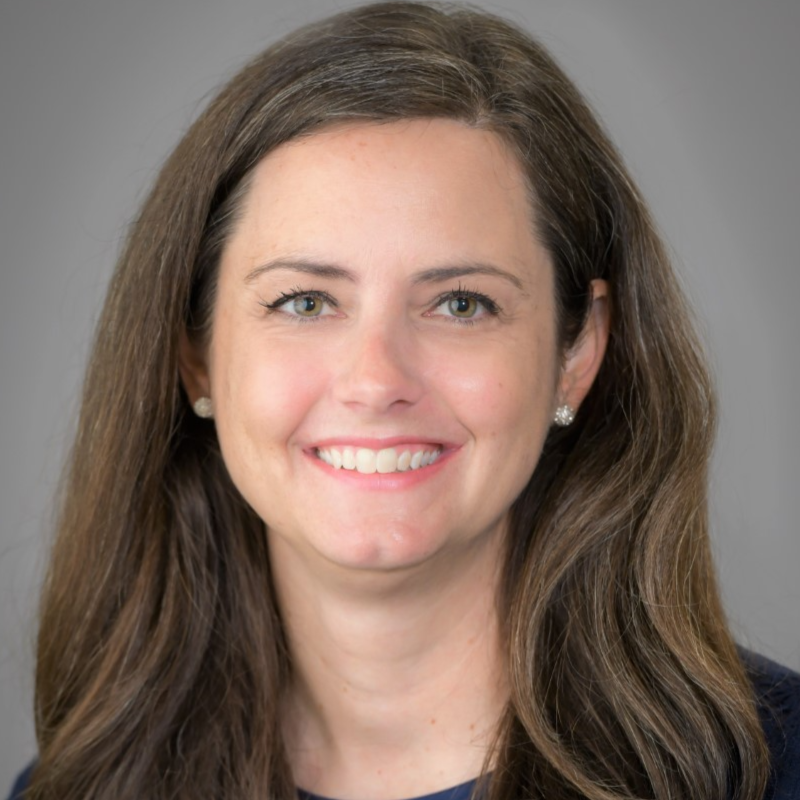 Abby Lipperman
Manager, Engineering Infrastructure
Children's Health
In high school, Abby Lipperman always enjoyed math and science, but she really liked architecture.
One day, her high school calculus teacher said, "Hey, have you ever thought about being an engineer?" That suggestion gave Abby her first glimpse into what engineering could be.
After high school, she went on to Kansas State University, where she got her BS/MS, Architectural Engineering, then did some healthcare consulting for 12 years.
"I left there to stay at home with my family for about a year and realized I am not a stay-at-home mom at all. I like to be busy. A lot of my identity is wrapped up in what I do and I'm good at it."
Through a prior connection with Brooke Bohme, Director of Engineering, Children's Health, Abby then joined the team at Children's Health as Manager, Engineering Infrastructure.
"We do project management to upgrade infrastructure systems, including mechanical, electrical, plumbing -- anything that supports the facility," said Abby.
She explained that the Dallas hospital's been there for over 100 years and the building itself was built in the '60s, so they've got a lot of aging components that keep her team on their toes, including replacing or upgrading equipment as needed.
Abby is fortunate because she has a trusted colleague to team up on projects, bounce ideas, collaborate, communicate.
"We know a little bit of the way each other thinks," said Abby. "We can't imagine working without each other at this point. It's nice to have a friend that I can talk to about things and celebrate projects together."
Most of Abby's role as a manager is making sure that they're doing the correct projects, staying within budget, meeting the needs of the facility and the facilities team, and providing subject matter expertise on areas such as electrical systems.
"My team's job really is staying ahead of that curve. We want to replace the equipment before an unforeseen failure. Any planned outage that we can do is always better than an unplanned outage in the hospital," Abby said.
Abby is excited about the role of technology and alternative power sources.
"We're looking into microgrids and other sources of alternative power for these buildings to maximize our resiliency," she said. "At our Plano campus, we have a natural gas microgrid. We have natural gas generators that will be used to back up the entire facility. If we have another colossal winter storm and the utility power is not sufficient or is questionable, we will start up our microgrid and run our natural gas generators to support the building loads."
Abby talks excitedly about indoor lighting innovations where the lights change color throughout the day to kind of match the sun. which promotes healing because it keeps people's circadian rhythms in sync and patients can fall asleep easier.
While Abby's focus is to ensure her team stays ahead of the curve through innovation, she takes time and great pride in teaching and mentoring. She regularly speaks at her family's school career days and volunteers with Jr. Achievement in Dallas. She also belongs to ASHE through the local chapter, the Texas Association of Healthcare Facility Managers.
"We need to reach out to younger generations to get them interested in careers in engineering, building and facility management," she said. "There's a lot of depth into what goes into actually running a building—more than just the aesthetic of the space."
As for career advice for women, Abby shared her thoughts.
"I would say just stick with it. It can be challenging at times, especially on the engineering path. It was all males in my classes, but you just stick with it and it's changing. There are more women now in engineering and we are seeing more women on the facilities side. I think a lot of women have a good attention to detail which is great for some of these things that we do."
Abby added, "You don't have to be perfect, you know? A good personality goes a long way. Integrity goes a long way. Not everybody's going to be the 4.0 student and that's not always what we're looking for."
Finally, Abby believes that nobody is above any of the work, that it's good to get down and dirty, because that's the way to learn more and see things from a different perspective.
"Even going back to the lighting. I look at fixtures differently now because I've talked to our environmental services team and our janitorial team that must clean these light fixtures, and they've told me some of these fixtures are hard to clean," said Abby. "While I'm thinking about how to make their jobs easier, I also have to think about what makes our patients happier."
Abby spends time outside of work doing fun things with her family. They like to play board games, watch movies, and relax by the pool to get out of the Texas heat. Sometimes they just go for walks with their dog Molly around the neighborhood.
She also likes to plan trips. Right now, she's working on an itinerary for Italy with her family for next summer. "I love the anticipation and study of each city," she said.
Want to learn about more inspiring Female Leaders in Facilities Management? We invite you to Follow us on Linkedin and follow our Women in Facilities Series.
Take Control of Facility Operations with Instant Access to Building Information
Request Demo