Chonte' Martin Radiates Positivity and Promise for the Facility Management Industry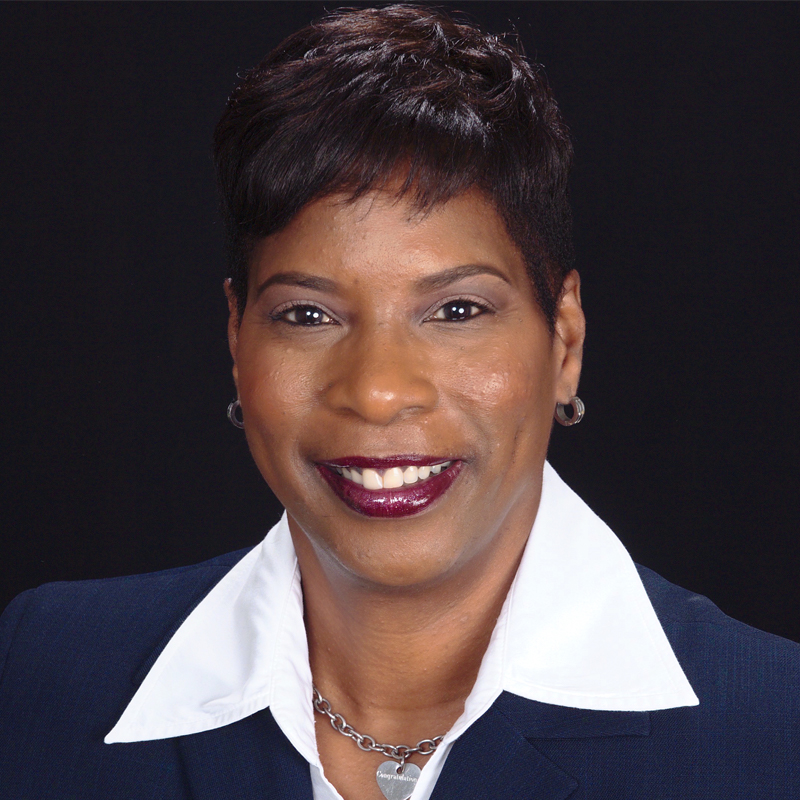 Chonte' Martin
Facility Management Director of Operations
City of Atlanta
Chonte' Martin, Facility Management Director of Operations for the City of Atlanta, is responsible for about 3.6 million square feet of occupied facilities in the city. Her diverse portfolio includes City Hall, Municipal Court, Public Safety Headquarters, neighborhood centers, and fire stations to name a few. Chonte's team manages the day-to-day operations, involving skilled trades, HVAC, electrical, plumbing, grounds, and custodial operations.
Chonte' always took a hands-on approach in her technical development to learn the mechanics of how a building operates. To further her education, she enrolled in a technical school in their power plant engineering program where she successfully earned her stationary engineer's license and HVAC's EPA universal certification. Today, she has a master's degree in Facility Management from Rochester Institute of Technology. Embracing her leadership and technical skills gave Martin a solid foundation for facility management. Chonte's present career got a jump start during a conversation with a facilities executive during the final closeout of a construction project where she wired control panels for a correctional facility. He asked Chonte' if she'd ever thought about managing what she did.
And she said, "I never thought about it."
That day, Martin was offered an opportunity to work with the organization where she would maintain facility critical systems; implement preventive maintenance practices, electrical troubleshooting, and develop customer relationships.
"That was my initial introduction to facility management, where I found my hidden strength of leadership. I was able to retain contracts through client-customer relationships and lead teams. I realized my capacity in leadership with my natural humble ability to connect with and appreciate people for their own individual talents and skills. I combined my own technical savvy to help accelerate my career in facility management," said Martin.
"Life safety and preventive maintenance are closely connected," she said. "If there's a shutdown and a loss of power, then the generators need to kick in to provide power, otherwise safety is compromised for building occupants. My goal is understanding the dynamics of each facility to determine the types of risk mitigation steps we're taking to increase safety."
Earlier in her career, Martin provided outsourced facility management services where she enjoyed bringing a fresh perspective to each facility. Martin's record proves she ultimately helped facility teams to elevate standards, to be more efficient, safer, and cleaner. "We'd come in with a fresh set of eyes to help facility directors improve their operations through the implementation of new processes when necessary."
All these experiences have helped Martin calmly and professionally deal with some of the day's unpredictable events. "Things can change while you're driving into the office. Equipment malfunctions and the entire dynamic changes in an instant. I've learned to be alert to the unexpected and to proactively mitigate as many risks as possible. You think you have things all planned out, then suddenly you get the call that your chiller is down in the main building and your Mayor is about to speak. How about that? When systems go awry, I have to quickly shift to plan B."
Being a woman in facilities isn't something that Martin takes for granted. There have been challenges and bumps in the road and positive encouragement hasn't always been there.
"A lot of men said this isn't right for you," she said. Still, she enjoys the daily challenges, the fact that no day is the same, and the idea that there are always opportunities to fill gaps when it comes to improving operational efficiency.
Moving forward, Martin has made educational and professional contributions to the facility management industry a priority with commitments to several organizations including The Building Owners and Managers Association (BOMA) where she sits on the board and teaches certification courses. She's also involved in Women in HVAC.
Martin believes that facility professionals should look holistically at each facility they manage to clearly grasp the ramifications of processes and procedures. Operational and business continuity plans should be living documents that are updated accordingly, as facilities are upgraded or decommissioned. With waves of retirement impacting facilities across the United States, the task of obtaining and centralizing information could be a tough hurdle.
"It's relational. Understanding that as a manager or supervisor you're there to help improve things. But I quickly found out that communications can't be cookie-cutter. Everyone must be approached differently, then you get to know why employees are doing things the way they are, and you create a win-win. Everyone is not going to be all absolute and positive about it, but then you can educate and hope to turn the perspective to understand why things should be potentially done a different way."
Want to learn about more inspiring Female Leaders in Facilities Management? We invite you to Follow us on Linkedin and follow our Women in Facilities Series.
Take Control of Facility Operations with Instant Access to Building Information
Request Demo