A Profile of Tara McMachen
Gathering Skills, Upgrading Schools, and Fostering A Homegrown Facility Team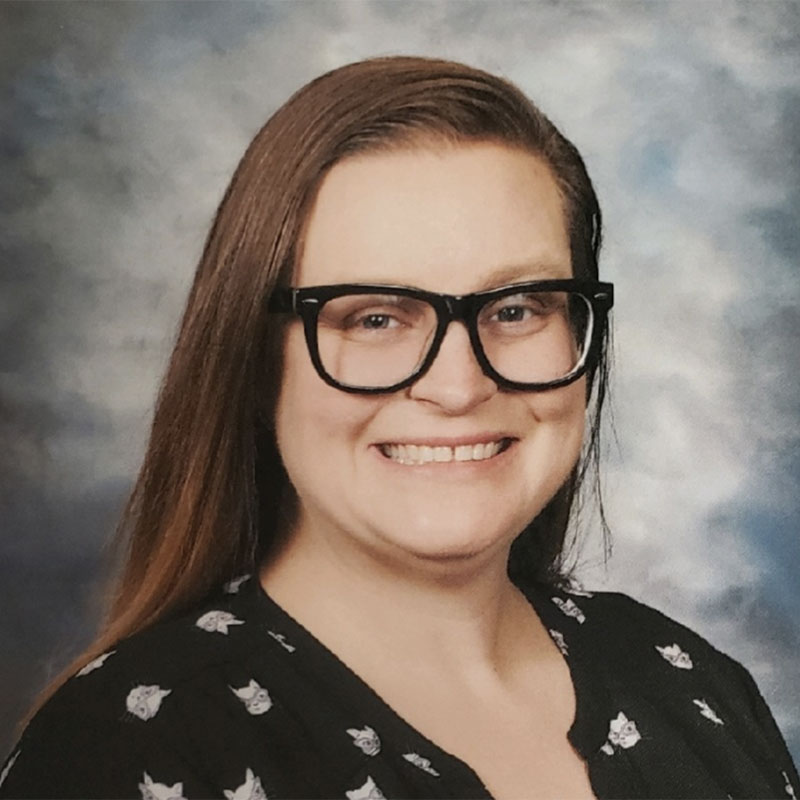 Tara McMachen
Assistant Director of Operations
Mapleton Public Schools

Originally from Michigan, with 10 years of facility management experience, Tara McMachen is excited about what's happening in the Mapleton (Colorado) Public School District, which is opening new schools and revitalizing old ones, thanks to a 2016 bond. Tara is the Assistant Director of Operations for Mapleton Public Schools.
During the summer, Tara and her team aren't on summer vacation like kids and teachers. They've been upgrading ADA access signage and doing much repainting, which gets noticed.
"Our district looks almost brand new," she said. "Almost every building has been touched in some way. We've replaced a lot of the 1950s buildings with new buildings which are a better experience for the teaching environment."
Over about a decade, Tara has gotten to know the facility management industry one step and one state at a time, starting with a facility alarm company where she did project management and troubleshooting.
Then there was a stint with a general contractor whose motto was Ceiling to Floor, Window to Door, where she learned the breadth and scope of facility management.
Next stop, a brief pause at a large fast-food chain's facility management team, followed by her "graduating" into school facility maintenance in Mapleton, a suburb of Denver. Mapleton Public Schools is an internationally accredited public school district located in the Thornton/North Denver area of unincorporated Adams County.
"I feel very at home here in Mapleton," said Tara. "I love being around kids and teachers and I make it my business to get out almost every day to walk around and see what's going on inside and outside. I know I'm providing a safe space for kids to learn and for teachers. It's an important job that I'm doing to keep the buildings safe so everyone can learn and grow."
Tara and her team occupy the operations building, where all the buses are serviced. There are nine maintenance people to service the district and custodians in each building – one in charge during the day and one to three staffing schools after hours. Her district has 20 schools and two administration buildings, covering more than 1 million square feet.
"I like to touch base with the principals because they're at the heart of the buildings. They're in the buildings every day and they know the issues," said Tara.
These unannounced visits give her an active perspective on areas needing attention, help her get to know teams in each building and are more fun than sitting all day at a desk "attached" to a computer.
"One of the key lessons I've learned from being in this industry is the value of being flexible and prepared," said Tara. "A water main break can completely change your day."
Amazingly, there was one school cafeteria in Tara's district that didn't have heat in chilly Colorado.
"This had been going on for years, but no one had really brought up the issue," said Tara. "We've since made the necessary repairs and the kids and teachers are delighted."
Then, there was the time that a bunch of balloons released at an end of school party were triggering off fire alarm detectors which caused the fire department much confusion.
One of the key long-term challenges is labor. Where do you find great people? Inside? Outside? How do you foster loyalty, trust, and longevity?
"I came up with an apprentice program because I called all the HVAC school graduates and they all already had jobs," said Tara. "With the apprentice program, we hired a custodian who has been in the district for a few years and was looking for a new challenge. And we have one of our journeymen in-house who is going to train them and get them licensed and ready to go."
As far as technology, Tara is a believer. She receives an assortment of equipment maintenance and other types of heads-up texts about energy management.
When she's not making school rounds, traveling to exotic destinations like Dubai and the Maldives, hiking, camping, or hanging out with her dog and cat, Tara is involved in trade associations. Examples include the Colorado School Plant Manager Association, the Colorado Association of School Business Officials, as well as IFMA. She's also getting her master's degree in Project Management.
Regarding advice for career newcomers, Tara offers these words:
"You can't train personality, but you can train skills," she said. "I would rather have an apprentice program with someone I know than get someone who is maybe okay at the job but not going to stay long term because, as I said, this is a job where most people stay long term in the district."
Take Control of Facility Operations with Instant Access to Building Information
Request Demo