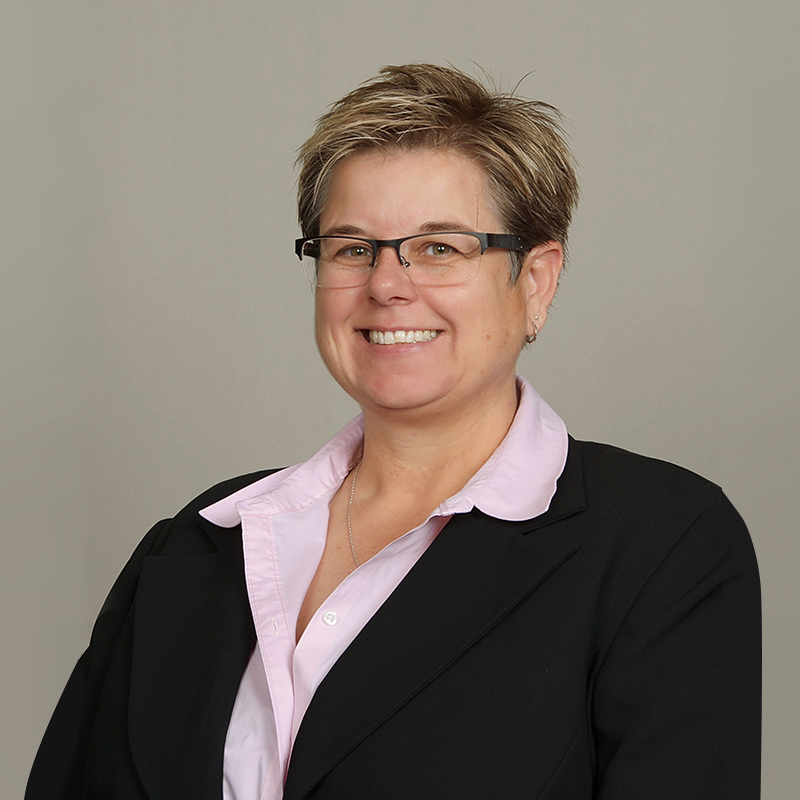 Shannon McDougall
Executive Director & Chief Safety Officer
City of Hope
A homeless teen mom, with an infant, obtaining public assistance, Shannon McDougall was looking for a way up and out into the world which she found courageously in the healthcare industry as a phlebotomist. Shannon attended on-the-job training and learned about paging and telecommunications as part of the public assistance program.
Then one day she sat alongside her mother in a local emergency room after being told her mother had suffered a stroke, which furthered her interest in healthcare.
Through several job transitions, Shannon was offered the manager of safety, PBX, and telecommunications, and was soon promoted again to Director of Environment of Care bringing more responsibilities such as Support services, Interpreter Services, Fleet Management, Emergency Management, Business Continuity, and Fire Life Safety while supporting the Engineering & Facilities and construction design departments.
This is where and when she gained expertise in plant operations, building maintenance, electrical, fire life safety, HVAC systems, plumbing, fuel tank inspection, and water testing, to the point she had learned from contractors about welding.
Shannon's education at the time was a high school diploma and a phlebotomy certificate along with on-the-job training. Shannon could see the industry shifting as hospitals were aiming to become MAGNET status, the highest credential for nursing facilities in the United States and around the world. She knew she would need to obtain the degrees to support the knowledge and lessons learned she was so graciously provided by Bob Noonan, Director of Engineering, and other mentors.
"If I don't have the degrees to support my knowledge, I feared I could potentially find myself jobless and homeless again," she said.
Both introspective and visionary, optimistic and realistic, the main theme in Shannon's story is perseverance and a sense of wonder.
Now an Executive Director and Chief Safety Officer for City of Hope National Medical Center, Shannon has earned a BA in Business Management, an MBA, and just recently obtained a Doctorate in Psychology & Organizational Leadership.
Although Shannon has deep expertise in the environment of care, safety, fire life safety, construction and design, emergency management, and business continuity, more importantly, she has life experiences, and she can relate to the real world.
"At some point, everyone winds up at a hospital. The healthcare experience starts the minute you walk onto that campus," she said.
"We must ensure we are looking at our healthcare facilities like a 5-star luxury hotel."
There are many things that reflect on facilities, including pristine floors, clean unmarked walls, comfortable furniture, air quality, room temperatures, and customer service. Facilities and engineering teams often cross paths greeting patients, their family members, coworkers, and the community multiple times a day. Facilities and engineers help build relationships and trust, through a smile, a simple good morning, or hello and have a significant impact on an organization's visitors, patients, and employee experience.
In addition to keeping facilities, customer service, and safety at the forefront, Shannon has a mind for LEAN business and operational models. Lean management practices focus on improving efficiency and effectiveness by eliminating waste, including an estimated range of what it takes to handle daily operations.
"If you're eliminating duplicate efforts, streamlining processes, and eliminating waste, you're going to automatically save time and money. That's just part of the progression," she said. "It would be a challenge to manage a safety team of 13 employees that support 8000 plus employees, a 140-acre campus, and 35 plus offsite locations without LEAN."
Shannon believes that everything comes back to facilities, safety, and security.
"It is imperative that organizations begin to tie environmental safety, security, facilities, construction, and design together. We've got to ensure that all the elements which support the patient care setting are adhered to in a collaborative manner," she said.
Additionally, technology is playing a more important role in healthcare facilities' efficiency and productivity. Over the past 10-12 years, organizations have been automating more and are taking a more proactive approach to facilities maintenance and response to things, which Shannon sees as a positive development.
"I notice a lot of integrations and new innovative tools coming out which is needed as we tend to leverage the use of technology," she said.
Shannon feels it's important as a leader to remain humble, be a life student, and give back. She continues to provide career coaching, sits on several boards, and is involved in several industry groups including the American College of Healthcare Executives, CSUSB Advisory Board (MSHSA), Hospital Association of Southern California and IE Programs Council Chair, California Hospital Association in Southern California, ASHRAE, and CSHE.
"I have seen a positive shift in women becoming leaders in the facilities space in healthcare," she said. "As we look to the future of facilities and safety it would be great to see that a career in facilities and safety be further promoted as a career path to women who may be early and mid-careerist in healthcare and begin to teach what it takes to get there."
As Shannon continues with her full-time career, remaining a life student and supporting several boards, she also strives to balance work and life. In her spare time, she looks forward to spending time with her granddaughter and family, traveling, and playing some golf.
Want to learn more about inspiring female leaders in facilities management like Shannon? We invite you to follow us on Linkedin and follow our Women in Facilities series.