A Profile of Sarah Fopma
Elevating Patient Care Through Technology and Service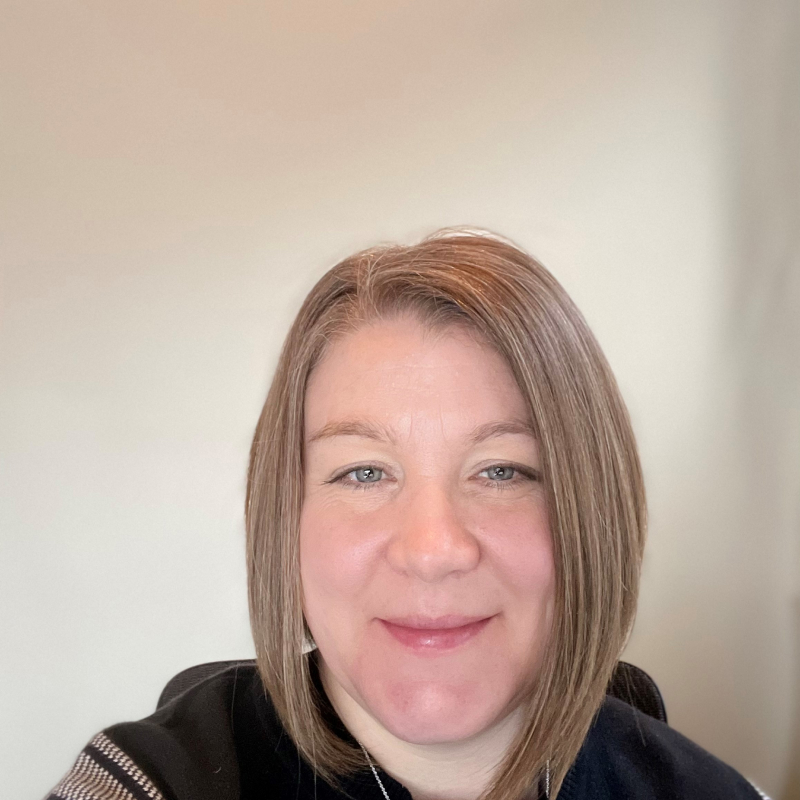 Sarah Fopma
IS Manager
Northwestern Medicine
There aren't thousands and thousands of women in hospital facilities management and there are probably fewer women in management positions in healthcare IT departments, but Sarah Fopma is a prime example of someone who loves technology, is great with people, and has a strong desire to grow and learn.
Through a relationship at Siemens, the company that manufactures and installs CAT scan equipment in Chicago hospitals, we learned about Sarah, the kind of work she used to do, what she's doing now, and her background and education.
Sarah Fopma knows CAT scan equipment inside and out, having worked for more than 17 years as a Senior CT Technologist at Northwestern Medicine overseeing more than 40 operators running 10 CT scanners in the hospital's level one trauma center.
"Ideally, all the equipment must work the same and produce the same results, but that's not always the case," explained Sarah.
Scanners are complicated machines with lots of components and more than a hundred different protocols, requiring ongoing maintenance. But when things go awry because of bad network connections, or even sheets getting stuck in the machines, critical patient care is interrupted.
"When looking at images, operators should be able to compare apples to apples as long as all the machines are working properly – so it's a managerial responsibility, not just equipment," said Sarah. "These machines must be 100% operational, as we see hundreds of patients a day in this part of the hospital."
Sarah's dedication, professionalism and communication skills served her well during her time troubleshooting scanners.
But all that is in the rear-view mirror, as Sarah is now in a new position – IS Manager, Enterprise Radiology and Ophthalmology Services and Epic Radiant at Northwestern Medicine, responsible for 11 hospitals in Chicago and the suburbs. She now serves as a bridge between the IT world and the patient care world.
She's also working from home to the delight of her boys, who get a kick out of pickleball, hiking, biking, and camping.
Having a clear understanding of the patient's journey and the workflow, including patient charts and follow-up calls associated with each patient, has always been an important element of Sarah's career.
At this point in her career, Sarah understands all the applications in the world of radiology, including picture archiving systems, ultra-sound, and MRIs.
"I love technology, and I get to work with people and cool machines," said Sarah. "My goal is to improve patient care through technology."
Her education includes a Bachelor of Science in Healthcare Management from Bellevue University and an associate degree in radiologic technology from Grand Rapids Community College.
To further her training and networking opportunities, she's also active in several societies including The American Registry of Radiologic Technologists, the American Society of Radiologic Technologists, and the Society for Imaging Informatics in Medicine.
"With AI and other technologies, this is a fun time to be a part of healthcare," Sarah said. Combining healthcare, equipment maintenance and IT gives Sarah flexibility and a great background for new opportunities.
"I'm now more involved in the bigger picture of hospital operations and it's exciting," she said.
As a teen, she had an early exposure to the healthcare environment when she worked in a hospital kitchen, and she's been getting maximum fulfillment on a career path that has taken her up several rungs.
Advice to women?
"I tell people you can do it. Women bring a good perspective to healthcare on the technical side of things," she said. "Also, Northwestern has a reputation for being very collaborative with other teams, with a strong patient care focus, so it's a great place to consider."
Take Control of Facility Operations with Instant Access to Building Information
Request Demo