A Profile of Nicole Sanderson
Developing an Image for Higher Education Facility Management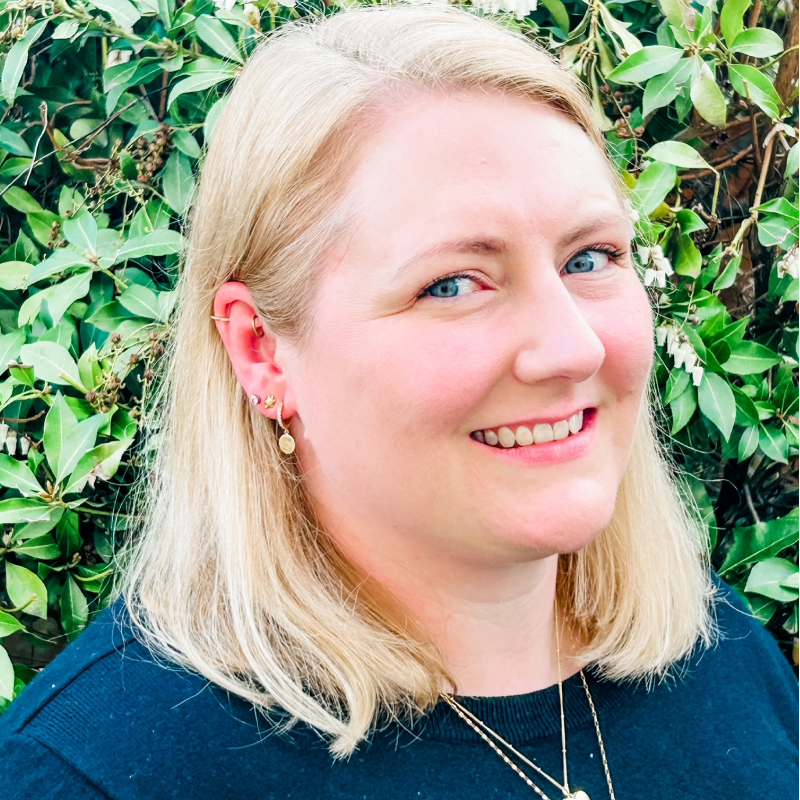 Nicole Sanderson
Director of Operations & Budget
Facilities Services & Campus Operations
University of Washington Bothell
Some people fall in love with their college campuses and never leave. Nicole Sanderson has found her happy place at the University of Washington Bothell where she earned a BA in Multi-Disciplinary Studies and has held several positions following graduation including program director, fiscal specialist, maintenance & construction coordinator. She's now the Director of Operations & Budget -- responsible for facilities management, operations, campus safety, and transportation services. Working with a wide variety of people is her favorite part of the workday.
"I went to school here on campus and during my junior year, I took a position as a student assistant in our front office," said Nicole. "I started doing dispatch work, answering the phones, and processing work orders. As I was finishing up, a permanent position became available. I applied for that. And then I just sort of worked my way through several different positions and gained experience over the years."
Later, she went back to school and did a construction management certificate and learned about building codes and construction standards. Eventually, she moved into more of a project management role and began coordinating small projects.
Nicole manages a staff that works both on-site, and remotely, so managing communications is critical. While her days are action-packed, Nicole appreciates the role of technology and the ability to streamline work, including digitizing records.
Bringing people physically together has its benefits, too. Nicole believes that hearing good conversations in the air helps teams strategize opportunities to collaborate.
"FMs typically don't like to talk about themselves, but maybe that's got to change if we're going elevate our industry," she said. "There are so many wonderful opportunities to get both life and career experience in the facility management industry, so we should do more to create positive visibility about what we do. We've got to get better at tooting our own horn – whether that's sharing what we're doing on social media or through our institution's websites."
Nicole has been fortunate to work with several women mentors throughout her career and through the Pacific Coast Region of APPA (PCAPPA), including Winnie Kwofie from CSU East Bay and Kim Case-Nichols from UNLV in Las Vegas.
Both have shared their energy, backgrounds, and leadership skills.
Also, influential are podcasts like The Accidental Creative, hosted by Todd Henry who focuses on igniting creativity and productivity, building a foundation for passion for work and generating brilliant ideas – which support Nicole's desire to excel as a problem-solver and project manager.
Nicole is proud of the work her department is doing regarding sustainability measures and helping students learn about the technical side of facility management, including mechanical engineering and how HVAC systems work. She believes in helping engage and educate the younger generation about facility management.
While her days are action-packed, Nicole appreciates the role of technology and the ability to streamline work, including digitizing records.
For fun, Nicole is a big reader and a bowler.
"This is definitely a field worth getting into," said Nicole. "We need to create more opportunities for women and advocate for women on your team."
Want to learn about more inspiring Female Leaders in Facilities Management? We invite you to Follow us on Linkedin Women in Facilities Series.and follow our
Take Control of Facility Operations with Instant Access to Building Information
Request Demo