A Profile of Lisa Belokur
Loving Life in the Land of Opportunity at Georgetown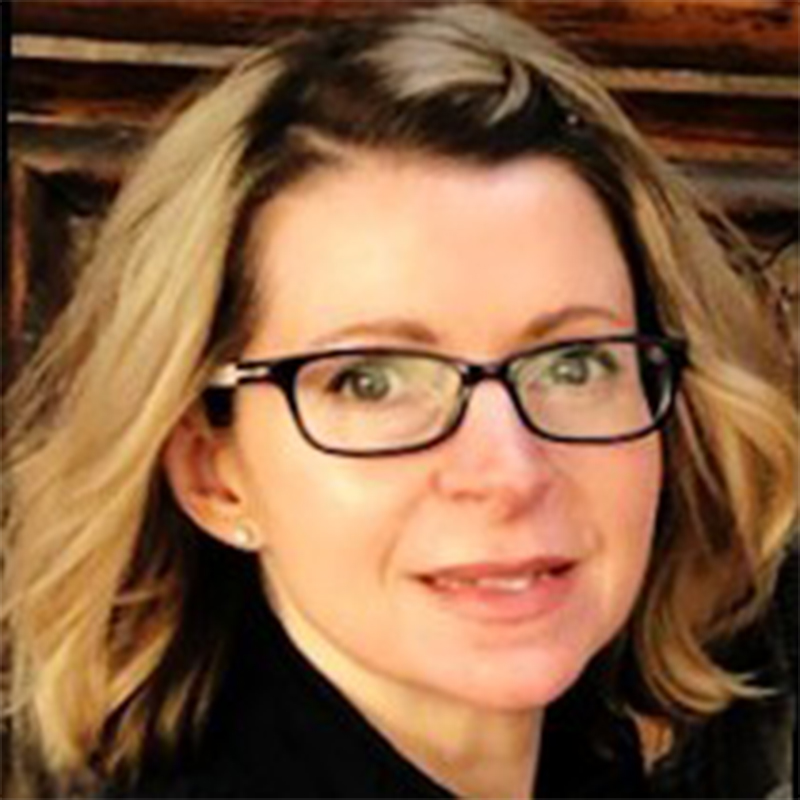 Lisa Belokur
Associate Vice President of Facilities & Residential Services
Georgetown University
Lisa Belokur, Associate Vice President of Facilities & Residential Services, Georgetown University has "graduated" several times in her higher education facility management career, and each move has brought greater appreciation for improving the community and student life.
"It's been a wonderful experience," said Lisa.
"Georgetown is reinventing itself, which presents opportunities for growth and innovation. I've been able to do some wonderful things with the help of my team."
Lisa got to know the college world as a student who eventually become a resident assistant (RA), taking on leadership responsibilities and helping other students become acclimated to life away from home. She enjoyed the experience, being available to counsel other students and help them get to know their campus.
From there she eventually became a hall director, which lead to positions at Tompkins Community College, then Cornell University. Along the way, Lisa received a master's degree in organizational communications.
"When I entered college, it never dawned on me that you can work at a university. Then I loved it so much that I decided I was going to stay," she said.
What started as an assistant director position quickly became a facility position. She got involved interviewing architects and building new buildings.
"I realized I was actually good at this," she said.
With more than 25 years' experience in higher education, Lisa's expertise includes continuous process improvement, capital planning, deferred maintenance management, project management, organizational communications, and corporate partnerships.
Having been at Georgetown for several years now has taught Lisa much about human behavior, communications, and motivation.
"Humans are complicated," she said. "There's never one answer. For example, in facilities we don't speak financials and financials doesn't speak facilities, but we all speak data."
Lisa seeks continuous improvement by asking for feedback, conducting many one-on-one conversations, and looking at outside resources.
She likes podcasts such as Women Taking the Lead, The Construction Management Podcast and the Maintenance Maverick. She's also found
inspiration from Kim Scott's book Radical Candor, which she says is great for leading people.
To keep her team focused on being productive in the field, she has them using iPads and taking photographs which can be shared with team members to prevent institutional knowledge from walking out the door.
"You should be getting on your iPad and the drawings and information should be right there when you pull up that building," she said.
Although Lisa has no formal equipment or maintenance background, in her spare time she enjoys carpentry. Family is important to her, too, and she's doing her best to savor every moment with her two teen-aged sons.
Lisa is optimistic about the future of facility management at Georgetown and about the FM industry in general.
"Here at Georgetown, we have a great multipronged program that involves safety training on the ground. Once a university makes a commitment to safety, I think, that's where the magic happens," she said. "My focus is to integrate safety into what we're doing, with more training and more safety protocols to really sharpen us as an organization."
She added, "We must give people the freedom to make decisions. We must allow directors to be directors and we have to give them the support they need to be successful."
Next on the agenda to preserve, protect and pass on institutional knowledge for the next generation is an apprentice program out of the university Fire Marshall's office.
"If you look at the University of Virginia, they probably have the greatest internal apprentice program I've ever seen," she said. "At Cornell, we had a very well-established apprentice program with the local trade unions. Here, we're building it up and I'm excited to see how our program develops."
Want to learn about more inspiring Female Leaders in Facilities Management? We invite you to Follow us on Linkedin and follow our Women in Facilities Series.
Take Control of Facility Operations with Instant Access to Building Information
Request Demo