A Profile of Johnson Control's Julie Brown
Helping Kids Learn, Patients Heal, and Doing What's Right for the Planet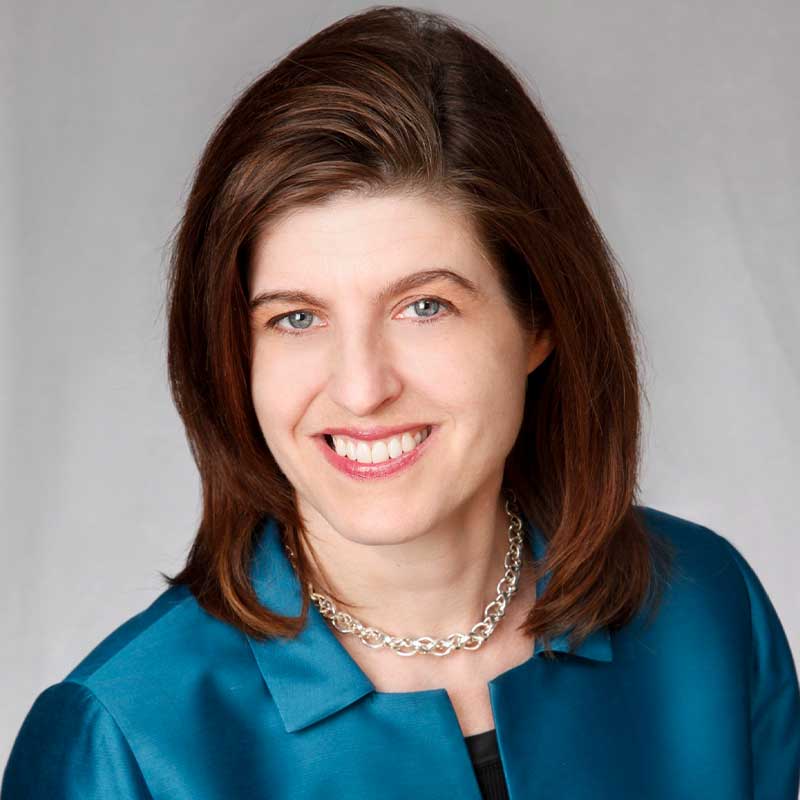 Julie Brown
Executive Director of Business
Transformation - Services
Johnson Controls
Judging by her Copenhagen Zoom background, one would take an educated guess that Julie Brown from Johnson Controls takes a worldly view of the facility management industry, but in reality, her steel-toe boots are clearly on the ground, and she's rooted in what's happening in the day to day lives of her customers.
A typical day at Johnson Controls includes multiple customer visits in the field, listening, problem-solving and helping transform the level of service/support the technicians provide.
"My day is all about how we make what our field service technicians do on behalf of our customers better," said Julie. "It's a lot of fun putting yourself in customers' shoes. I told my young nephew that my job means I never stop doing field trips!"
Julie has deep respect for people in the trades who are behind the scenes getting the real work done. It seems like getting her hands dirty is in her DNA. Her dad was an HVAC tech, her brother is a pipe fitter and she loved riding in the truck with her dad and carrying his tool belt.
"My dad worked on HVAC at laboratories. There are products on the market today that were able to be invented because he made sure that the temperature pressure and the humidity in that lab were exactly where it needed to be so they could make those discoveries," said Julie.
But the blue-collar imagery is just one facet of what's going on inside buildings today as there's lots of cool building technology that would inspire geeks at all levels, including smart sprinklers, equipment self-diagnosis, virtual reality, and data-driven remote troubleshooting.
"If the equipment is telling us how healthy it is and when it really needs help, then we can streamline our inspection processes," said Julie. "What excites me is how we interact with buildings every day from the moment we enter to the time we leave. Obviously, safety and security are important for all building residents, but we can do a better job at entry points. One example is weapons detection screening technology designed so you don't have to take off your backpack."
"When I'm on vacation and I'm at a hotel, I look at the fire panel," she laughed. In her spare time, Julie loves outward bound wilderness canoeing, international travel and making quilts for pre-mature babies.
Julie finds that people in the buildings trades are happy to share, make connections, and explain how and what they do, unlike other industries.
She's a strong advocate for ASHRAE, NFPA, ASHE and she actively mentors young people.
For inspiration, Julie speaks of business leaders like Jamie Dimon in the banking industry, Satya Nadella, Chariman and CEO of Microsoft, Mary Slagle Zappone, CEO of Sundyne and strong supporter of women in STEM, and Celeste Mastin, the COO of H.B. Fuller a global adhesives and specialty chemical company.
"I'm fascinated with how these people think and how they share," said Julie.
When she's not out on the road, or down in a basement, Julie is an avid reader who appreciates books like The Fourth Revolution: The Global Race to Reinvent the State, The Splendid and the Vile, a book about Winston Churchill, 2030: How Today's Biggest Trends Will Collide and Reshape the Future of Everything, and Through the Glass Ceiling to the Stars: The Story of the First American Woman to Command a Space Mission.
Because Julie cares deeply about empowering women industry-wide, she offers some insight and words of wisdom.
"Doing the type of work that I do is going to surprise you in the best of ways," she said. "First, the technology in this space would surprise a lot of people. It is as high-tech and innovative as anything you would find in Silicon Valley. Secondly, you're always going to find meaning. What I really find rewarding - especially for women - is if you're doing facilities in a hospital, you're doing something directly related to helping people heal. If you're doing facilities at a school, you're helping children learn. When you bring sustainability to buildings, you're helping the planet."
Want to learn about more inspiring Female Leaders in Facilities Management? We invite you to Follow us on Linkedin and follow our Women in Facilities Series.
Take Control of Facility Operations with Instant Access to Building Information
Request Demo