A Profile of Erin Hitchman-Tague
LEGO, Life and Learning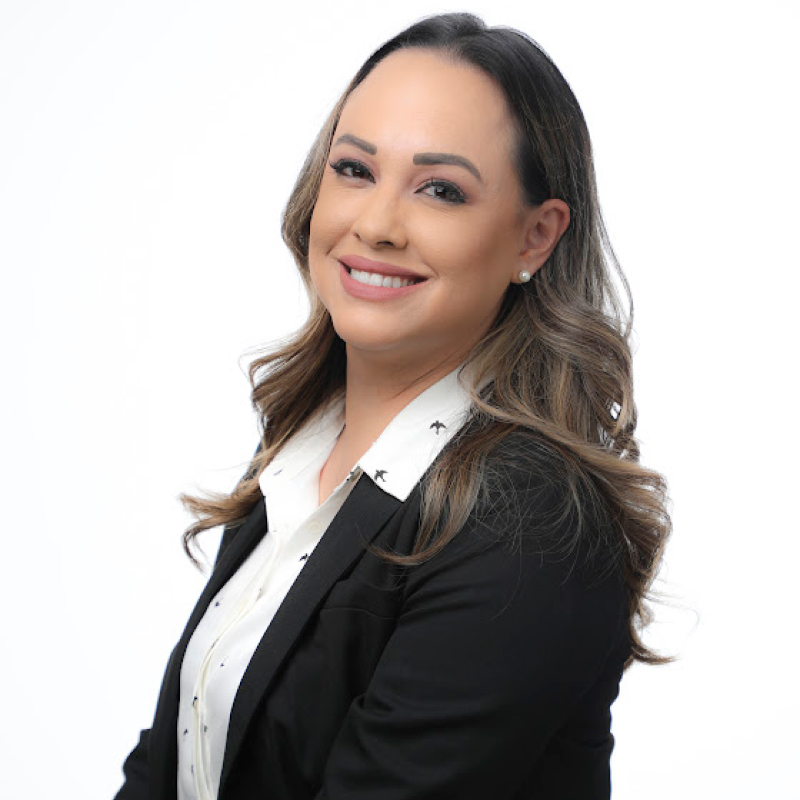 Erin Hitchman-Tague
Director, Capital Projects
College of the Canyons
It's interesting and exciting to catch up with someone in transition. Erin Hitchman-Tague is leaving Antelope Valley Community College in Lancaster, California. Antelope Valley College is part of the California Community College system, with more than 14,000 students.
Next stop: Director, Capital Projects at College of the Canyons in Santa Clarita, California. College of the Canyons has over 20,000 students and is rapidly expanding their campus and their offering of programs.
As Erin leaves Antelope Valley College, she's embracing expanded responsibilities, with the goal of building on her current foundation of facilities services, maintenance, long-range planning, new construction, bond measures, and budgeting.
"I'm excited about coming onboard with College of the Canyons," she said.
Over fifteen years ago, Erin started her career as an Administrative Assistant, Facilities Planning, moving to became Supervisor, Facilities Planning and then to Director, Facilities Planning and Logistics at Antelope Valley College.
She has embraced technology and has helped implement several enterprise-wide systems over the years, being careful to include IT in implementations.
"Facilities work never ends," she said. "We're always fixing, planning, and constructing something new. I've worked on numerous renovations, as well as planned, programmed and assisted in overseeing construction and occupation for several new buildings."
Erin has a strong family foundation in the construction industry as her dad was a Senior Building Inspector for Los Angeles County prior to his retirement. He and her mother were also first responders, so Erin knows how to respond to facility emergencies.
In 2016, Erin was on the scene when a police officer was shot directly across from campus. Maintenance and facilities were first responders. Students, staff and faculty were locked in classrooms for their safety. Erin's husband, a custodial lead at Antelope Valley was on the scene, too.
"My husband, myself and other facilities and maintenance staff put ourselves out there for the safety of the students and campus community," said Erin. "It was a high adrenaline situation."
It looks like the next generation in her family are going to be builders, too, as her six-year-old son loves LEGO and is fascinated by the Titanic (aren't we all?). She and her son regularly take on new LEGO projects on the weekends.
For fun, Erin, who is of Filipino heritage, loves Hula dancing, coaching kids' baseball with her husband and staying involved with her community through her son's PTA.
Being a part of an academic community is conducive to learning. Erin is always learning – from students, mentors, from team members, and at industry conferences. She's currently studying for the ProFM certification, which emphasizes best practices for Facility Managers. In 2017, she received a BA in Business Administration and Management from Ashford University. She's also an IFMA member and belongs to The Society for College and University Planning.
Erin researched, developed, and implemented the COVID-19 Facilities Services Re-Opening Plan for Antelope Valley College to align with Antelope Valley College Risk Management and Environmental Health, Human Resources, LA County Department of Public Health and California State Regulations.
She also assisted with writing and implementing the 2016 Antelope Valley College Facilities Master Plan, with special focus on design standards and re-branding, working with various departments to cohesively come up with ongoing standards for consistency for future buildings and renovations.
Erin believes strongly in building connections and communities through industry events lead by leaders with real-world experience. She takes copious notes at every event which she shares with her team, and offered these words of advice:
"Network by attending conferences and seminars. Talk to architects, construction managers and consultants. Reach out and build professional and personal relationships which will further your knowledge, experience, and connections in your life and your career," said Erin.
Want to learn about more inspiring Female Leaders in Facilities Management? We invite you to Follow us on Linkedin Women in Facilities Series.and follow our
Take Control of Facility Operations with Instant Access to Building Information
Request Demo