A Profile of Deborah Czubkowski
Balancing Project Management, Industry Leadership and Family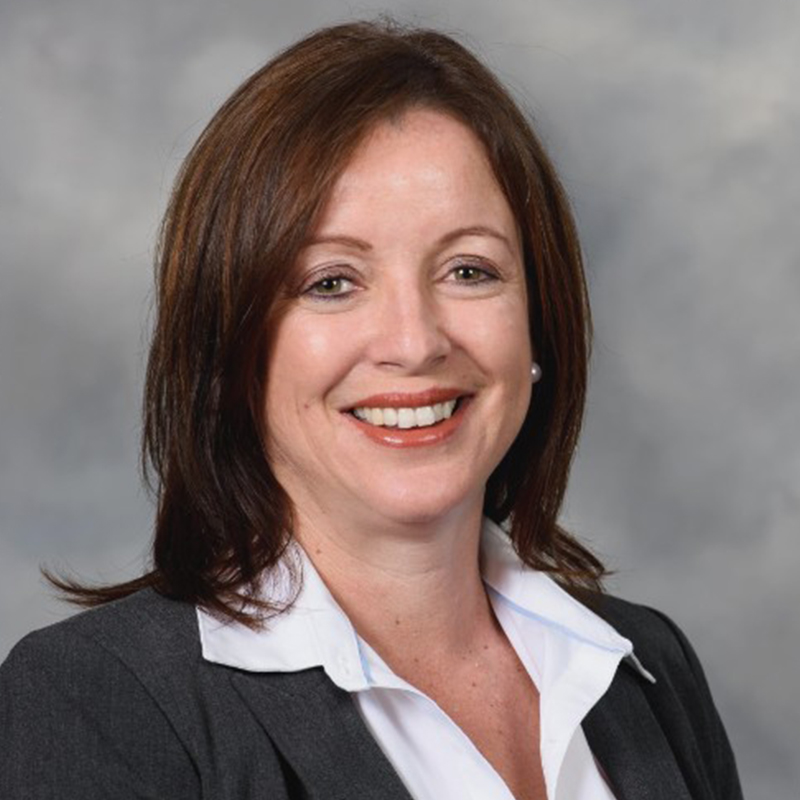 Deborah Czubkowski
Assistant Vice President, Design and Construction
Broward College
Originally from Puerto Rico, Deborah Czubkowski, the Assistant Vice President, Design and Construction for Broward College, speaks of what keeps her motivated to multitask and get things done.
Deborah leads and implements the college's capital construction and facility improvement programs. She works closely with facilities leaders, project managers, vendors, architectural/engineering professionals, and contractors for the completion of capital projects, including remodels, renovations, and new construction.
Being highly organized, with the ability to compartmentalize and manage large-scale projects, is a big part of Deborah's life, having done it so many times. "It's all about breaking big projects down, creating teams, organizing regular meetings and providing clear responsibilities, deliverables, processes and procedures," she said.
Those project management skills continue into her personal life, too, as she juggles her three daughter's four graduation events in May and an upcoming family reunion in Europe. All three daughters are following in the family's footsteps, being accomplished professionally, and academically, and the youngest in competitive gymnastics.
In addition to construction and facilities responsibilities, Deborah also led the college's COVID-19 Task Force for 30 months, including developing a response plan and guidance manual. As leader of the task force, Deborah brought together a 70-person team with 8 different subcommittees, which represented all the areas of the college. When asked to lead the COVID-19 Task Force, she asked, "Why me?". They explained that she was chosen because of her project management skills.
In addition to her work with Broward College, Deborah is president and program chair for the Florida Educational Facility Planners Association (FEFPA). This organization provides an avenue where resources, ideas and education are provided to improve Florida educational facilities.
When it comes to project management, Deborah makes it all look like a breeze. That's because she has the vision to see both the big picture and all the details and
components necessary. She knows how to work with people and others trust her experience and her ability to multitask, which is easier to accomplish with tools like Zoom. "With Zoom, we're having more efficient meetings. We're able to coordinate and discuss drawings, share documents, and collaborate with fewer interruptions."
Deborah and her team are also embracing Project Management software to manage construction projects at the college. Using the software, all project-related documentation is in one place and is available to the design and construction team members. "It is a great way to collaborate and be efficient. It gives the opportunity for team members to see in real-time, changes, or comments to drawings."
One ongoing concern at Broward College Facilities Department is the preservation of institutional knowledge. Her team's ability to organize, manage and save institutional knowledge in the face of a shifting workforce has been cultivated by developing design and construction standards and standardizing processes through the development of a Project Managers' Manual.
Deborah's belief in transparency, honesty and creating a family-like atmosphere has gone a long way toward creating a loyal workforce. Leading by example and showing that she cares for others is part of what makes Deborah stand out. She believes in volunteering in her community and abroad. She and her husband were instrumental in the creation of the youth group at their local church over 10 years ago and continue to volunteer today. They also volunteered to support and help hurricane victims in the Bahamas by assessing damage, creating reports, and estimating costs for repairs.
As a mother, as a spouse, and as a daughter, Deborah has seen the importance of having a strong support system in family and friends. She tells her daughters what her mother told her growing up: "There is no one better than you, but you are not better than anyone else. There's nothing you can't do."
Want to learn about more inspiring Female Leaders in Facilities Management? We invite you to Follow us on Linkedin and follow our Women in Facilities Series.
Take Control of Facility Operations with Instant Access to Building Information
Request Demo