A Profile of Christine Burkett
Continuous Learning, Growth and Vision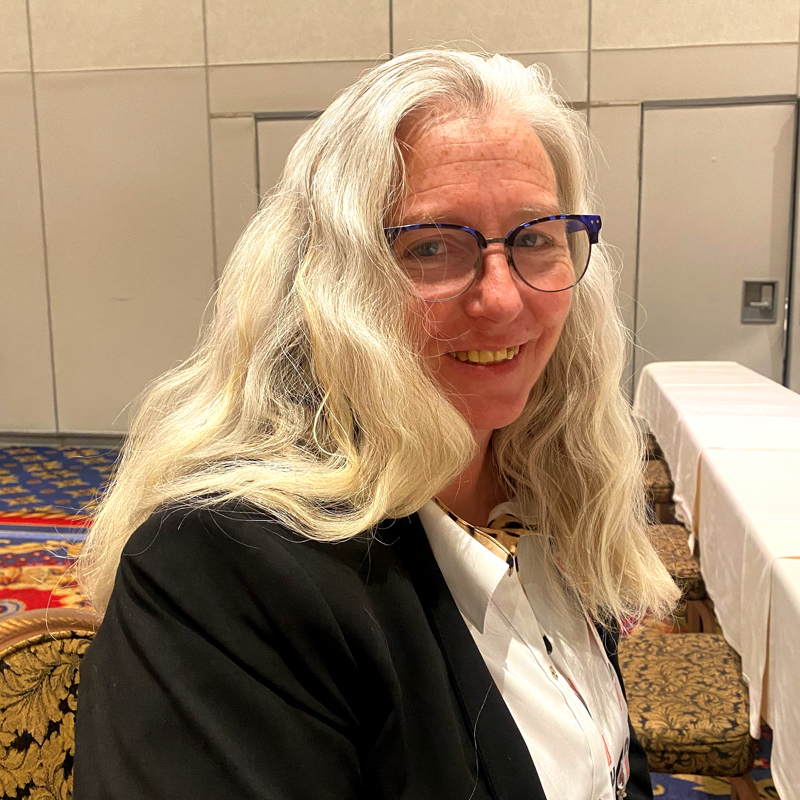 Christine Burkett
Senior Regional Facilities Maintenance Manager
Sam's Club
When you shop at Sam's Club, you have Christine Burkett, Senior Regional Facilities Maintenance Manager, to thank for making the experience positive because lots can go wrong when you're responsible for maintaining more than 100 Sam's Clubs along the Gulf Coast, from floods to hurricanes to rotisserie chicken failures.
"Our flywheel of success is to make sure the shopping experience is something our members want to repeat, so we're continuing to innovate with things like scan and go apps for members," she said. "In the meantime, we're dealing with events like forklifts that take sprinkler heads off and flood bakery areas."
To achieve maximum facility performance and building maintenance, Christine is helping drive energy resilience and energy sustainability.
Christine is a big believer in learning as you go, collecting real-world experiences at industry shows, and trade association participation in IFMA, NFMT and CONNEX as well as conferences and conversations, but she learned specifically about HVAC while in the army.
Top-of-mind industry issues include trends, troubleshooting, forecasting, and capital planning.
"When I got out of the army, I went into commercial refrigeration and HVAC, then I moved into the supermarket industry," she said.
She was a refrigeration service supervisor in Florida for a couple of years before she went to work for Sam's Club as a mechanical construction manager. And then about two years ago, she landed in facilities maintenance.
"If you're not a continuous learner and you're not pursuing more knowledge in whatever it is you're focused on, then you're just-- you're stagnating, right? And you're not going to go any further," she said.
Her organization tends to run lean, doing more with fewer resources and team members.
"Where we used to have ten technicians focusing on making sure equipment is working properly, we now have five technicians," she said. "I have two facility managers that report to me and below them are two senior coordinators, and we have a couple of temp workers that come in to supplement our day-to-day operations."
Christine has serious workforce concerns about facility and workforce management.
"Skilled trades are aging out of the system, while we're facing a shortage of technicians," she said. "Maintaining equipment is tougher."
But Christine Burkett is calm, good-humored and matter of fact about the challenges of keeping 180 Sam's Club locations running smoothly and she takes time to appreciate art and nature by dabbling in painting.
"Painting and photography help me relax my mind," she said. "It's fun, creative and helps me recharge."
When she's not busy working, painting, or traveling, Christine spends time with her three kids who are 24, 26 and 30.
Christine is confident about the role facilities plays in business continuity and operations. "We're in facility management," said Christine. "There's nothing we can't fix. But there's got to be room in the space for making mistakes, too."
As for the future of labor management and career advancement, Christine offered these words of advice.
"You're got to step outside of what you do, of the definition of what do and think, 'I want to go a little bit beyond that' and 'What if we try this?" she said.
"I always look for the growth, and I think, for me, always looking for that growth is always taking on new challenges," she added.
Want to learn about more inspiring Female Leaders in Facilities Management? We invite you to Follow us on Linkedin and follow our Women in Facilities Series.
Take Control of Facility Operations with Instant Access to Building Information
Request Demo