A Profile of Amanda Stephens
Building a better platform for career development and furthering facility management knowledge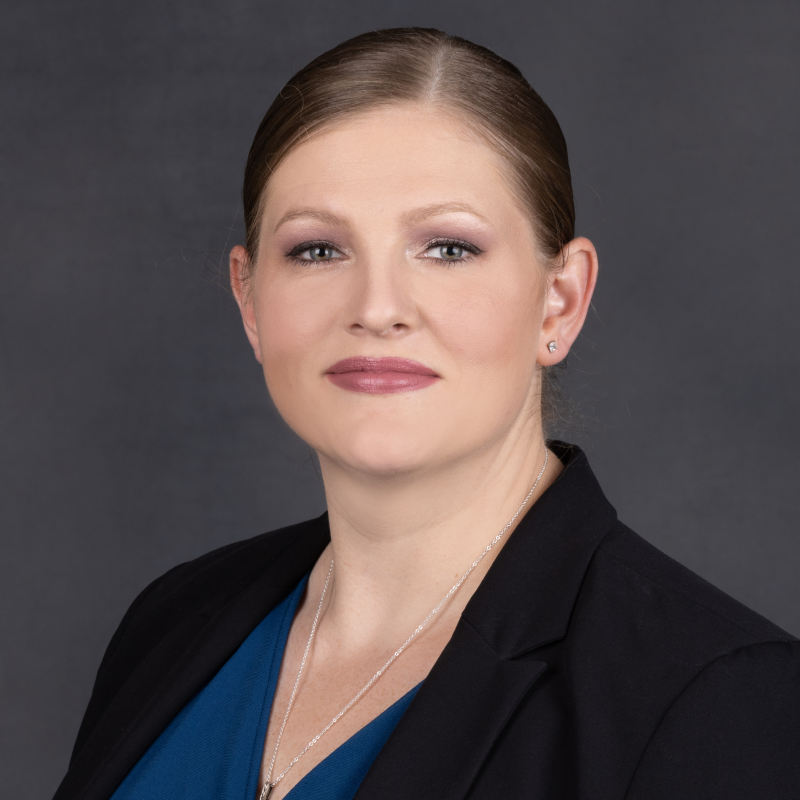 Amanda Stephens
Administrative Director of Operations
Methodist Specialty and Transplant Hospital
Amanda Stephens, the Administrative Director of Operations at Methodist Specialty and Transplant Hospital in San Antonio, grew up in a small town in Oregon. At her high school, students were required to take shop classes, including auto shop, metal shop, woodworking, so that was Amanda's initial experience with the trades.
Early in her career, she was a tax preparer, then she decided to join the Army as a medic -- her first exposure to the world of facility management.
"I was part of the group of individuals who transitioned the oversight of the living quarters -- the barracks -- for the soldiers back from civilian management into military management," she explained.
After leaving the military, she got her bachelor's degree in criminal justice with the goal of being a police officer. But she wound up needing to choose a different career path due to a back injury.
She started working in an ER as an EMT, using her medical experience from the Army while she figured out what career path she would take. Amanda decided to go back to school and obtain her master's in emergency and disaster management, which led to her overseeing the emergency preparedness program for a hospital in Texas.
Now facilities reports up through her. She's in the process of hiring a director of facilities management to take her old role while she oversees biomed, security, and emergency management. She's also responsible for environmental services, food, and nutrition services, and she runs capital construction projects. There are 13 people on the facilities team covering 660,000 square feet.
In addition to hospital responsibilities, she volunteers for the Special Olympics, helps with ASHE events, and has five kids between the ages of 9 – 18. But that's not all. She's in the middle of renovating a home to accommodate her large family. For fun, she gets a kick out of Renaissance Fairs, hiking, camping, and swimming.
What she likes best about her work is the diversity of people, the ability to serve as a mentor, and opportunities to continue expanding beyond facilities and construction. Amanda went into high gear during Hurricane Harvey, a devastating Category 4 hurricane that made landfall on Texas and Louisiana in August 2017, causing catastrophic flooding and more than 100 deaths.
"That was my first year doing emergency preparedness for the hospital and so I got baptized by fire, so to speak, on how to help manage that disaster," said Amanda. She explained that Texas has amazing emergency preparedness and response efforts. "If I wasn't doing what I'm doing, I'd be in emergency management full-time."
Everyone is being asked to do more with less at her facility, so Amanda is concerned about losing team members to retirement.
She gave a speech at the Texas Association of Healthcare Facility Management about age gaps in the facilities management industry.
"There's quite a few people in facilities management who are at that age where they're looking at retirement and we're having a hard time recruiting the younger generation to come into facilities management and get that knowledge passed down onto them before it's too late," she said.
"There's a lot to be said about the advancements and innovations that we're coming up with daily. But there's also a lot to be said for the 40 years of experience for somebody who started out turning a wrench and now they're leading the team of the wrench turners. They come with a wealth of knowledge that, I think, if we can't bridge the gap between past generations, current and future, then we're going to find ourselves at a huge disadvantage," she added.
Amanda is looking at ways to try and recruit people including high school construction programs. While there are online facilities management degrees, there's not an advanced degree in facilities management out there that is either prevalent or popular to help the people who want to rise in the ranks.
"If one of my carpenters wanted to be in a leadership role or wanted to learn about facilities management, there's not a lot of education opportunities other than putting in your time and growing slow. And I don't think we have that time anymore," she said.
She's also utilizing technology like asset management software to help streamline operations and equipment maintenance. Amanda finds it helpful to be able to see how they're doing on their PM completions and repair requests.
Amanda finds inspiration from podcasts and audio books like "Good to Great" and "Great by Choice" by Jim Collins and "The Ideal Team Player" by Patrick Lencioni. She's currently listening to "Deliberate Discomfort" by Jason Van Camp. She's found books by John Maxwell like "Invaluable Laws of Growth" to be useful.
Finally, Amanda offers encouragement and positivity for women considering exploring careers in facilities management.
"It's not a man's world. It's anybody's world. And women can be 100% successful in the facilities management industry. More and more women are interested in this career path. I've mentored a few women myself. The facility manager I work with is a female who used to be my administrative assistant. Give it a shot. You'll be challenged, and have a lot of fun," she said.
Want to learn about more inspiring Female Leaders in Facilities Management? We invite you to Follow us on Linkedin and follow our Women in Facilities Series.
Take Control of Facility Operations with Instant Access to Building Information
Request Demo